A Woman Takes Public Transportation Daily.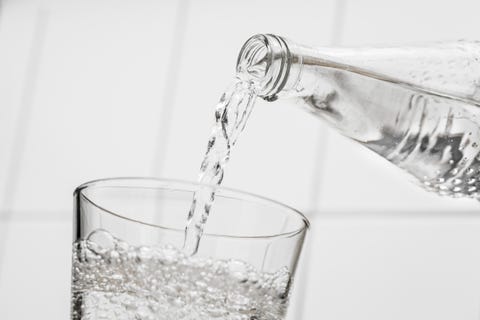 Gadot revealed that she drinks a substantial amount of water every day, equivalent to a gallon. This tip was also recommended by her training team to InStyle, as it aids in maintaining hydration levels, curbing cravings, and providing energy during workouts.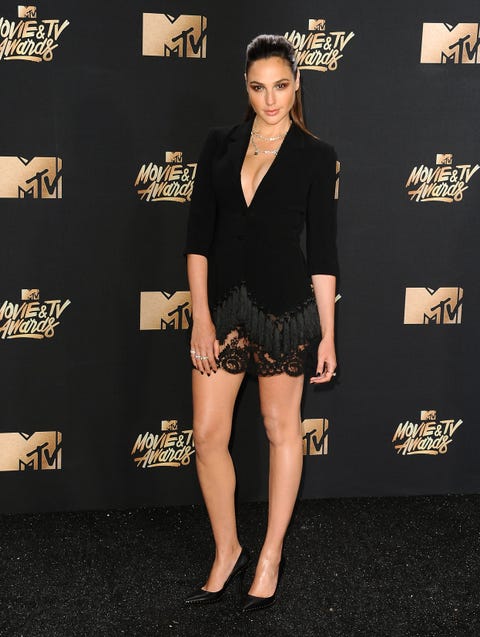 Gadot likes to switch up her physical workouts, and for her role in Wonder Woman, she incorporated boxing and martial arts into her routine. Alongside her trainer, Mark Twight, she combined cardio intervals on stationary bikes and rowing machines with strength-building exercises such as squats, pull-ups, and ball throws. In her free time, Gadot stays in shape through paddle boarding and TRX, a form of exercise that utilizes suspension bands for resistance.
When it comes to her diet, Gadot prioritizes fresh vegetables, such as bell peppers, celery, and cherry tomatoes, along with avocado toast, for her late-night snacks instead of reaching for cookies. She frequently shares her healthy snack choices, such as fresh strawberries and tomatoes, on Instagram.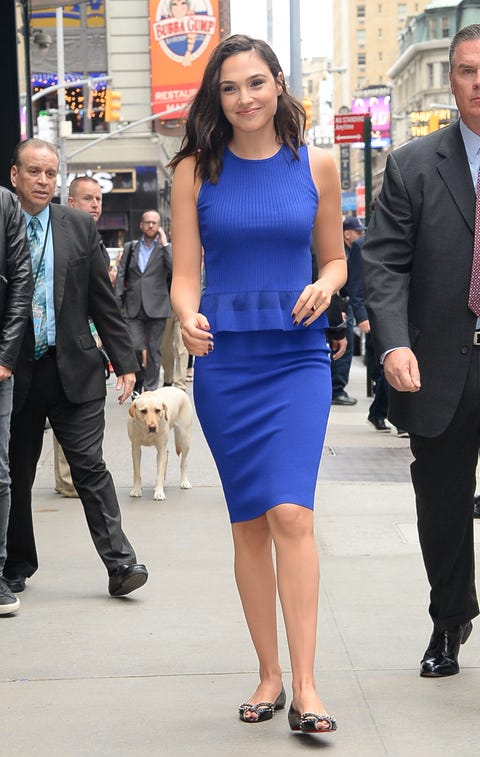 If you're wondering how to achieve arms like Gadot's, there's a simple trick to it. An editor attempted the training regimen used by Wonder Woman herself and recommends doing 30 seconds of push-ups followed by a 30-second plank, repeating this combo four times. This short two-minute exercise can help tone and strengthen your arms. Remember, it's important not to give up what you truly love.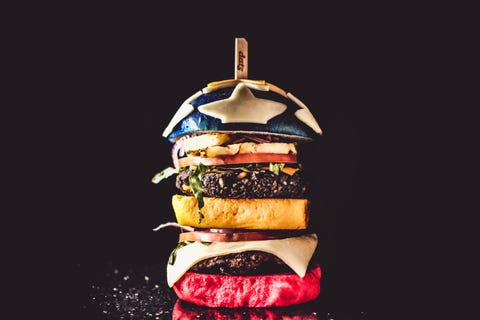 Let's talk about Gadot's eating habits. Although she may not indulge in triple-decker burgers inspired by her role as Wonder Woman, she does enjoy a good ol' regular burger every now and then. And who can resist chocolate ice cream? She considers herself a foodie and loves to savor different flavors. However, she knows the importance of fueling her body with the best nutrients possible. Gadot doesn't believe in restricting herself from any types of food and believes it's all about portion control. As she stated in Harper's Bazaar, "It's all a matter of measurements and quantity of the food."