Miley Cyrus put enormous care into the words she sings in her new track "Used to Be Young." The singer shared the lyrics to the track three days before its August 25 release. She shared that she originally wrote the song over a year ago while working on her album Endless Summer Vacation, then kept at it.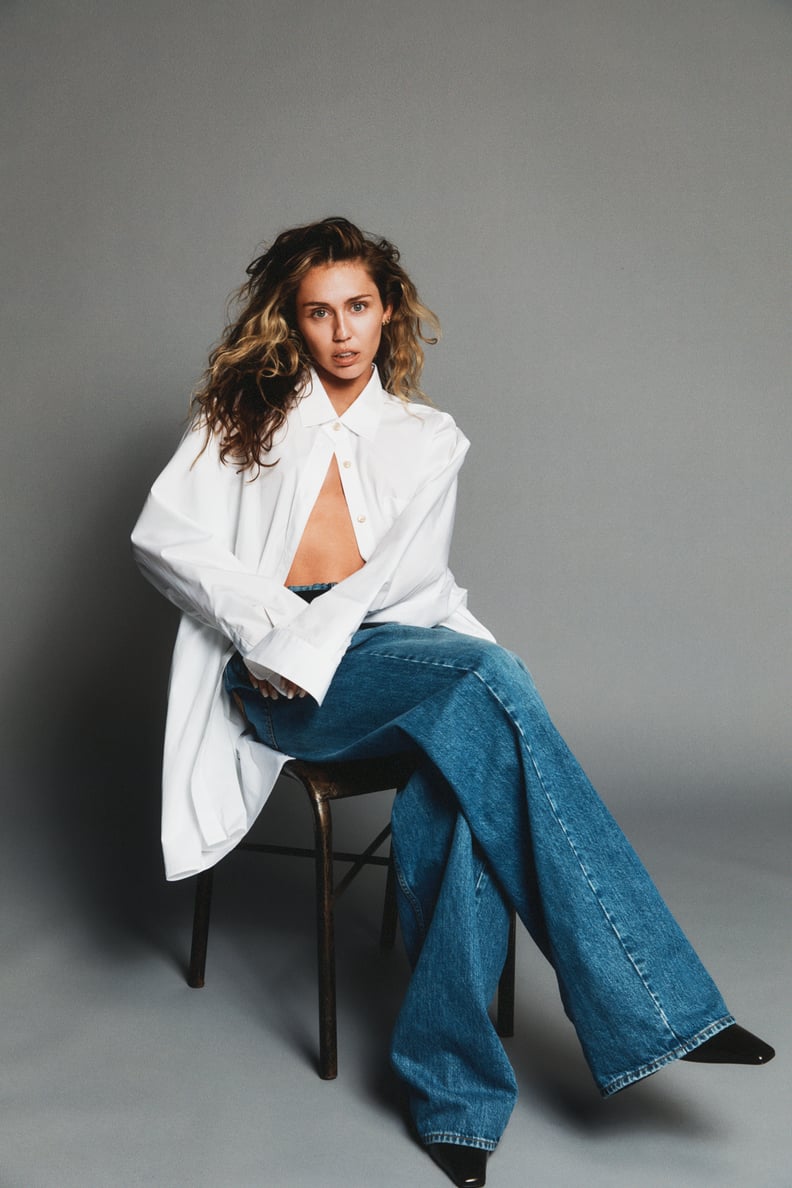 "These lyrics were written almost 2 years ago at the beginning of my ESV. It was at a time I felt misunderstood," the 30-year-old star wrote on Instagram. "I have spent the last 18 months painting a sonic picture of my perspective to share with you. The time has arrived to release a song that I could perfect forever. Although my work is done, this song will continue to write itself everyday. The fact it remains unfinished is a part of its beauty. That is my life at this moment ….. unfinished yet complete."
This content is imported from instagram. You may be able to find the same content in another format, or you may be able to find more information, at their web site.
The song will be released at midnight. This post will be updated with the track once it's out.
In the meantime, take in the lyrics below, where Cyrus poignantly reflects on her wild child reputation and growing up.
Verse 1:
The truth is bulletproof
There's no fooling you
I don't dress the same
Me and who you say
I was yesterday
Have gone our separate ways
Left my living fast
Somewhere in the past
Cause that's for chasing cars
Turns out open bars
Lead to broken hearts
And going way too far

Chorus:
I know I used to be crazy
I know I used to be fun
You say I used to be wild
I say I used to be young
You tell me time has done changed me
That's fine, I've had a good run
I know I used to be crazy
That's cause I used to be young

Verse 2
Take one, pour it out
It's not worth crying about
The things you can't erase
Like tattoos and regrets
Words I never meant
And ones that got away
Left my living fast
Somewhere in the past
And took another road
Turns out crowded rooms
Empty out as soon
There's somewhere else to go ohhhhh

Chorus:
I know I used to be crazy
I know I used to be fun
You say I used to be wild
I say I used to be young
You tell me time has done changed me
That's fine, I've had a good run
I know I used to be crazy
That's cause I used to be young

Bridge:
Ohhhhh

Post-Chorus:
I know I used to be crazy
Messed up but god, was it fun
I know I used to be wild
That's cause I used to be young

Chorus:
Those wasted nights are not wasted
I remember every one
I know I used to be crazy
That's cause I used to be young
You tell me time has done changed me
That's fine, I've had a good run
I know I used to be crazy
That's cause I used to be young