Dua Lipa is not only a talented singer but she also looks stunning in her Inamorata swimsuit. It seems that the artist has taken up modeling as well and we couldn't be more excited about it.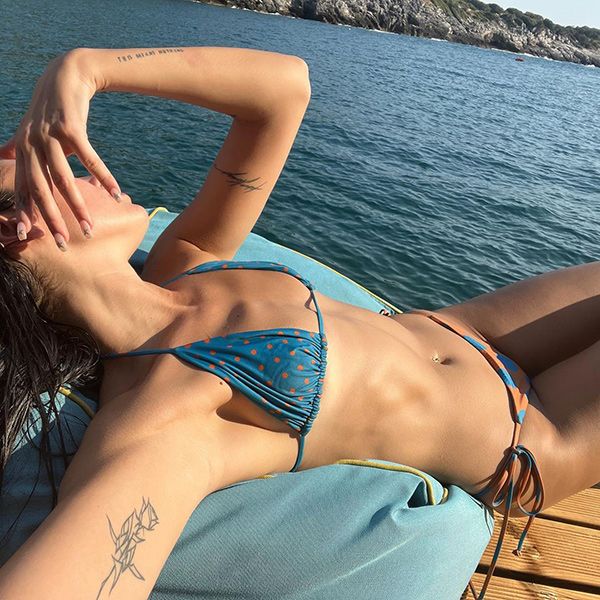 The famous musician known for her hit song "Potion" can now add "global influencer of bikini envy" to her list of achievements. Her latest Instagram post showcases her stunning beach wardrobe and it's clear that she's taking some well-deserved time off from her busy touring schedule. With 74 shows already completed, Dua recently announced that she'll be taking a break before heading to South America next month. It's no surprise that she chose to spend her downtime with friends by the water, and she graciously shared some of her favorite summer fashion pieces with her 85.8 million followers on social media.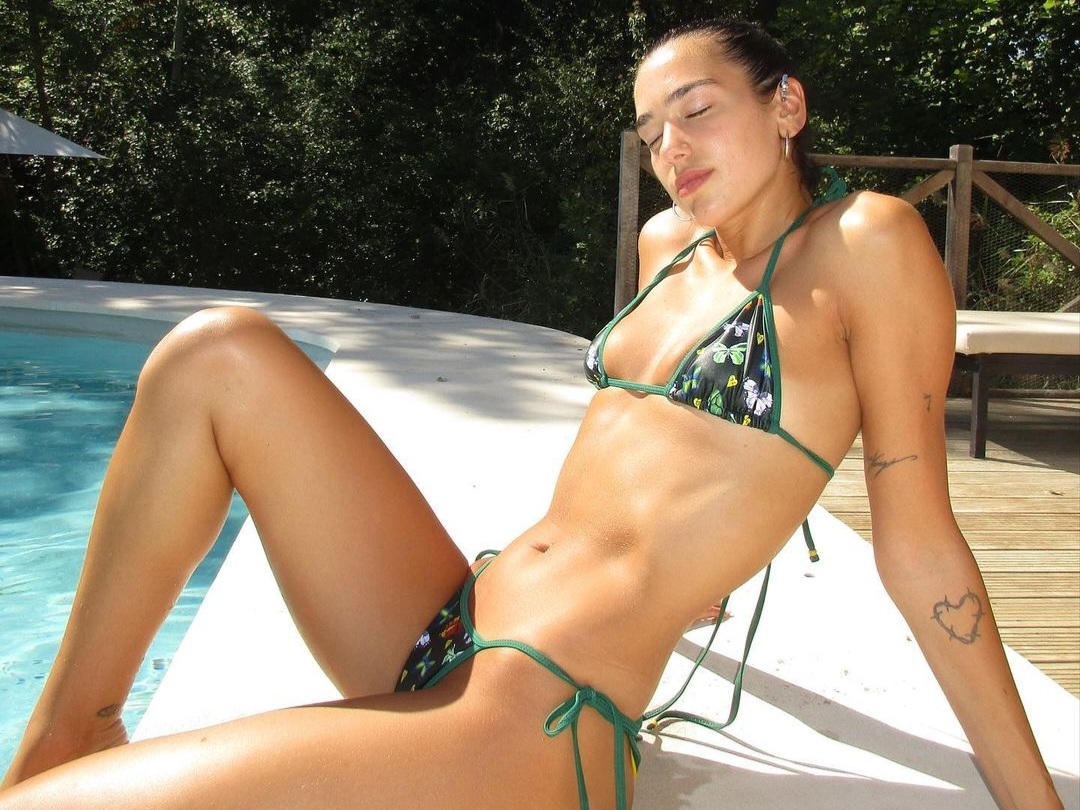 The celebrity donned a light blue pinstripe shirt with a backwards baseball cap, a denim skirt with a pointed hemline, and the famous Prada raffia tote that has been seen on many people this season. Additionally, she posted a photo of herself tanning and enjoying the sun while wearing a bikini from Inamorata, a swimwear line created by supermodel Emily Ratajkowski.
She donned a halter top in the shade of turquoise with a triangular shape, adorned with small orange polka dots. To complement the top, she opted for low-rise bikini bottoms with side-ties in an orange hue with bigger blue dots.